'150 Agents' Working Clinton Foundation Probe: Ex-U.S. Atty
By Sarah Westwood
WashingtonExaminer.com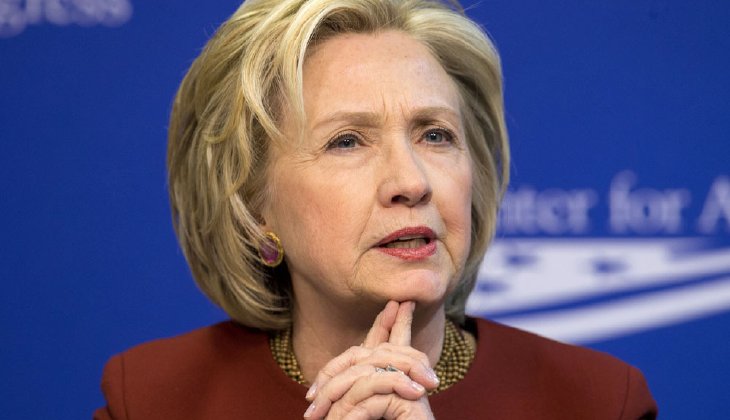 A former U.S. attorney said the FBI's reported investigation of "public corruption" at the Clinton Foundation has actually been going on for months, although it made headlines for the first time Monday.
Joseph DiGenova, who was appointed by President Ronald Reagan, said the FBI's foundation probe "has reached such a proportion of inquiry that it's starting to sneak out," but that it was sparked months ago by information pulled from Hillary Clinton's private server and from the tax filings of corporations that have donated to the charity.
"There are now, I am told, 150 agents working on this case," DiGenova told the Washington Examiner Monday, noting that was "a very unusually high number" of investigators to be working on one case.
Talk of Clinton's legal woes returned in full force Monday withreports that the FBI has expanded its investigation to include the alleged exchange of favors between Clinton Foundation insiders and State Department leadership under Clinton.
The reports came just days after the State Department released a controversial email that suggested Clinton had asked an aide toremove the classification markings from a document and "send it nonsecure."
A spokesman for the Clinton Foundation did not return a request for comment about the new reports.
The Justice Department did not respond to a request for comment on reports that the FBI had expanded its investigation.
But DiGenova said the FBI "is making very substantial progress" in its investigation of the "public corruption" allegations against the Clinton Foundation. He said the bureau is presently preparing subpoenas for the foundation's financial records, among other pieces of evidence.
"This was inevitable given the discussions that have appeared over the past few months concerning contributions which were done in tandem with requests for officials acts," DiGenova said.
"This makes the Bob McDonnell case look like a nothing burger," he added. DiGenova was referring to former Republican Gov. Robert McDonnell of Virginia, who was sentenced in Jan. 2015 to two years in prison for public corruption.
Andrew Herman, a government ethics attorney at Miller & Chevalier, also likened the public corruption allegations against Clinton and her family's foundation to the McDonnell case.
"This is like many previous cases if there's something there," he said. "If there was use of the position for private gain for the foundation, then you're looking at a Menendez-type case, or [a case like that of] Bob McDonnell."
Herman was referring to the April 2015 indictment of Sen. Robert Menendez, D-N.J., on corruption charges stemming from allegations that he helped a friend in exchange for kickbacks.
He said agents would need to uncover evidence that Clinton herself helped donors to the charity in order for the Justice Department to bring public corruption charges against her.