Rising to Monica Crowley's Defense
The attack against her for plagiarism was a hit job with many mistakes

By Ken Allard,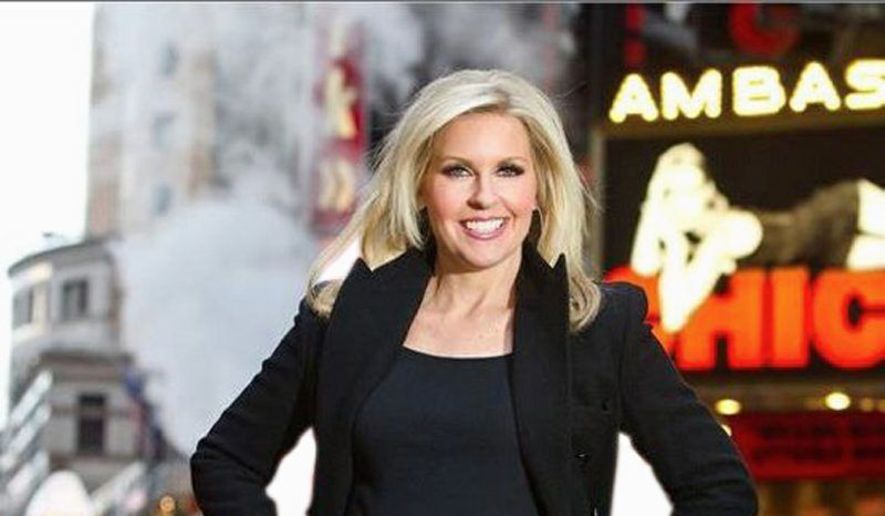 Monica Crowley Associated Press photo
When CNN and Politico charged last month that Monica Crowley — my longtime friend and editor at The Washington Times — was a serial plagiarist, the sickening headlines left me angry. And more than slightly confused.
Had the well-known Monica Crowley — soon slated to become deputy national security adviser to President Trump — really plagiarized large portions of her doctoral dissertation from Columbia University as well as her 2012 best-selling book? Because headlines are often crafted with the deliberate intent of silencing the victim, the unchallenged evidence seemed doubly damning. She stepped away quietly from her prestigious White House position and could no longer be found in the familiar climes of Fox News or The Washington Times. Her once-prominent persona had seemingly vanished in the whiff of scandal.
Or so you might have thought — unless you really know her and appreciate the skullduggery of her attackers. I do because our two-decade friendship was forged in a far-away galaxy, back when MSNBC was a respectable news network. It then employed Ms. Crowley and Tucker Carlson as conservative commentators and me as an on-air military analyst. Both then and ever since, Monica has been a woman of great character and a consummate professional, both a tough editor and a good friend.
So it was gratifying but not really surprising when Andrew McCarthy recently wrote in National Review that the CNN attack on Monica Crowley had been a "major hit job" with many mistakes "being blown wildly out of proportion, to the point of smear." Mr. McCarthy's argument became even more interesting when reinforced by the detailed analysis conducted by Lynn Chu, a highly experienced and authoritative literary copyright attorney. Her conclusions: "I found CNN's splashy "plagiarism" accusation to be ill-supported — a heavily exaggerated, political hit job. Instead, after reading texts side by side with footnotes, I came away impressed by the very high quality and care taken by Ms. Crowley in her writing, scholarship and research overall." How's that for plagiarism?
That irony runs even deeper because those same tactics were perfected in a now-forgotten prologue. In 2008, I was one of the network military analysts accused of corruption in a 7500-word New York Times "expose" splashed across its front pages. Written on the eve of the 2008 presidential campaign, The New York Times story accused the Rumsfeld Pentagon of stage-managing news about the war on terror, suborning television's military analysts with privileged access and trips to the combat zones. Precisely on cue, over 40 congressional Democrats, Hillary Clinton and Barack Obama among them, loudly demanded investigations.
Eventually we were exonerated after repeated investigations by three federal agencies, lasting almost four years and costing millions of taxpayer dollars. The New York Times even won the Pulitzer Prize for its story, despite the aura of plagiarism. Eighteen months earlier, I had written a book, "Warheads," a first-person memoir about the supposedly secret program so heroically exposed by the Times. Despite extensive interviews with me about the book's contents, the Times' story somehow failed to mention its existence. Was that plagiarism-by-omission or just deliberate distortion? As The Wall Street Journal noted in announcing our final vindication, "those investigations have now shown that the liars weren't at the Pentagon."
But where do you go to have your reputation restored? Our oppressors at The New York Times never apologized and neither did Congress, under whose authority those federal investigations were launched. Instead, we were simply exiled, just as Monica Crowley is today. It's nothing personal, as Tony Soprano would assure us, it's just business — the sometimes regrettable but essential business of the leftist media cabal now systematically corrupting this country's once-proud institutions.
In 1787, Thomas Jefferson wrote, "were it left to me to decide whether we should have a government without newspapers or newspapers without a government, I should not hesitate a moment to prefer the latter." Today, media objectivity is a politically incorrect ideal, possibly even an invitation to hate-speech. Rather than restraining the powerful, Big Media is largely indistinguishable from Big Government, 90 percent of its practitioners lifelong Democrats eager to extend its already intrusive powers.
After Donald Trump's election, they didn't lose a moment organizing the hysterical resistance now dominating every news cycle. CNN and Politico did their bit by going after Monica Crowley — like a burglar trying back-door locks in an exclusive neighborhood. (Had they applied more timely diligence to either Barack Obama or Hillary Clinton, Joe Biden could well be our president.)
But Americans can no longer underestimate the dangers that "journalistic jihadis" pose for a representative democracy. In addition to trashing old soldiers and all who disagree with them, they are ideologues and propagandists who have far more in common with Joseph Goebbels than Joseph Pulitzer.
• Ken Allard, a retired Army colonel, is a military analyst and author on national security issues.